FREE FOR ORDERS OF 10 OR MORE TINS
Personalize your Book Darts with a name, quote, dedication or logo. Ideal for the classroom, conference
room or home library. The perfect way to commemorate birthdays, graduations, weddings, reunions,
memorials, or any other event worth celebrating and remembering.
For more information, please email info@bookdarts.com.
To view more examples, download our PDF gallery.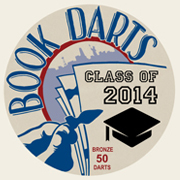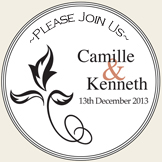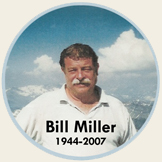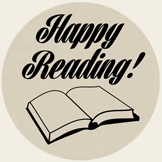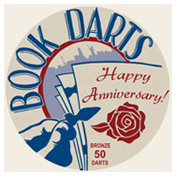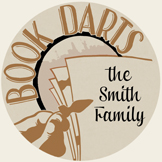 Add some flair to your book club, school group, workshop or office.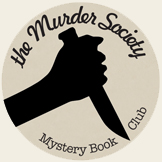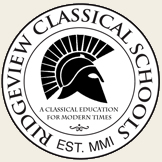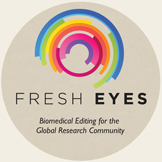 An innovative tool for marketing, networking, promotions and fundraising.